Tango First Steps Free Class
The pair dancers Joaquín Besga and Laura teach you how to dance tango with the basic steps.
It's totally free!
Date

Friday, April 8th, 2022 12:00 to 13:00
■ The number of participants is limited to maintain a safe distance from others, so if you are interested in participating in the class, register as soon as possible.
Instructors: Miguel Santillan & Mailen Oucharick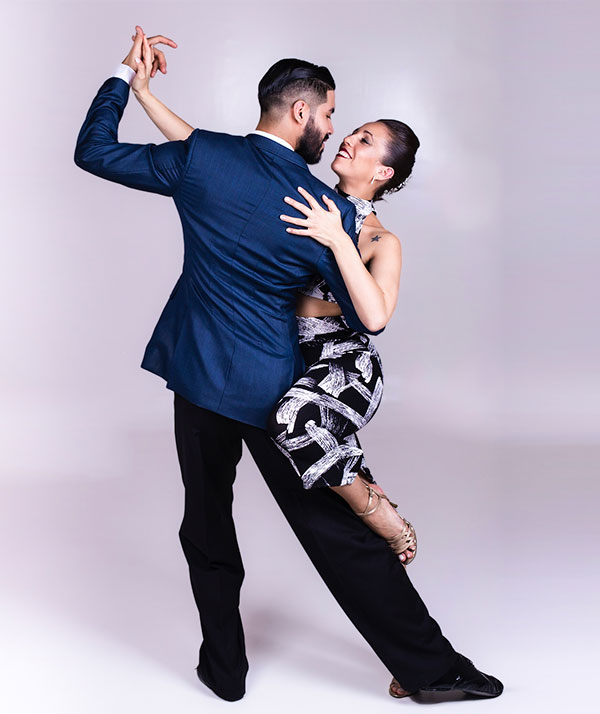 Dancers of Tango and Argentine Folklore.
Miguel Santillan:
Member of the IUNA Tango Company from 2008 to 2012.
Participation in the Tango World Cup in the years 2009, 2010 and 2011.
Finalist in the Precosquín Festival (2009).
Tango World Cup 2014 Semifinalist, Stage Tango Category.
Rome Tour 2014 Leonardo Neck Company.
Tango World Cup 2015 Semifinalist, stage tango category.
China Tour with the Tango Desire Company 2016 - 2018.
Mailen Oucharick:
Finalist of the Precosquin contest 2017 - 2019.
Assistance of Direction and Choreography of "Seedbed of Rebellions".
Member of the Tango company "Tangografía".
Venue

TIEMPO HALL (Access)
Registration

Tel: 092-762-4100
Email: sakuratangofestival@tiempo.jp
Registration is accepted from the form below.
---
Online Registration
The online registration has been closed.
If you would like to participate, please contact Tiempo directly.
This class is programmed so that those who have no experience with tango can enjoy dancing tango.
As for the capacity, priority will be given to those who have never taken tango classes and those who try dancing tango for the first time.